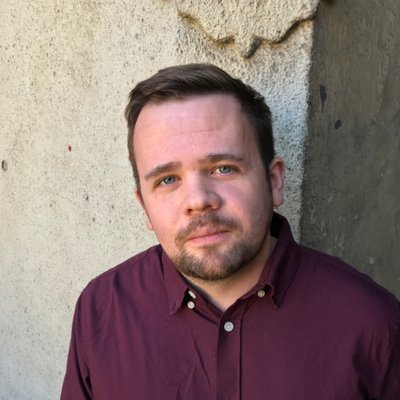 Andrew Davison was running a small business connecting language teachers with students in Budapest, Hungary, when he decided to try and automate the business.
He became so enamoured with the process of automation, and with the tool Zapier in particular, that he began looking for freelance automation jobs on Upwork. To his surprise, there was a big demand for Zapier skills, generating lucrative freelance work for him.
As the work outgrew his capacity, he morphed his freelancing into Luhhu, a Zapier-certified agency which helps companies to automate processes. It's currently on $5.5k a month and growing fast.
Here are my takeaways from our conversation:
1. Focus on one narrow niche
Andrew branded himself as a Zapier expert, not a no-code expert, not an automations expert. A specific, searchable term.
He also chose a growing niche, and where demand is currently outstripping supply. Niches like this are, by definition, difficult to find. But you can give yourself a headstart by at least being able to recognise when you've found one. The more experience you have trying niches, the easier it will be to know when one feels different.
2. Share your story widely
Andrew is one of the few people who approached me offer his story for Growth Lessons. This wasn't by chance. He does interviews and podcasts as much as possible. Having articles online means links to his site and SEO gains for him.
As your business grows, write about your story, or even better, get someone else to write about it for you.
3. Identify multiple channels
Andrew started out calling himself a Zapier expert, and then became a Zapier certified expert. This meant Zapier lists him on their website, and refer clients to him. This accounts for a third of his inbound clients.
But relying too heavily on one channel is risky. So Andrew invests part of his time in building and maintaining channels, such as SEO via content and backlinks, or communities such as Twitter and Reddit.
4. Give value generously
It seems counterintuitive: if you give out everything you know, why would anyone hire you?
The opposite is true – the more knowledge you share, the more people will know to come to you with questions. Andrew spends hours each week answering queries on the Zapier forum, on Reddit, or on Twitter.
This gained him the reputation of being The Zapier Expert. Oh, and it also helps that he has it written in his bio.
5. Formalise, then increase your prices
By investing a small amount of time in setting up an agency (registering a company, making a website, setting up a bank account etc.) rather than being a freelancer, Andrew is able to win bigger clients and has increased his hourly rate by 75%.
If a day or two of admin work can increase your earnings by 75%, why wouldn't you do it?
Follow Andrew on Twitter
Luhhu website
Listen to the interview in full